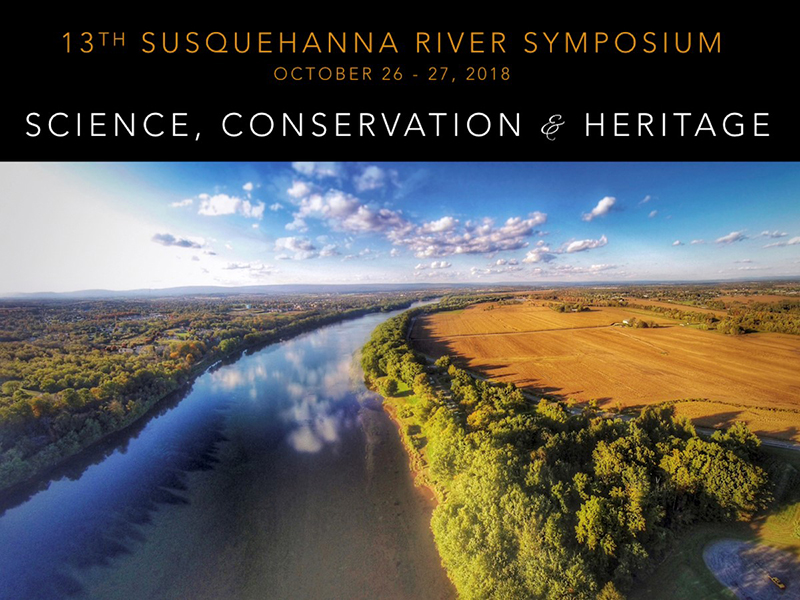 LEWISBURG, Pa. — Bucknell University will host the 13th Annual Susquehanna River Symposium, "Science, Conservation, & Heritage," on Friday and Saturday, Oct. 26 and 27 in the Elaine Langone Center.
This event will feature speakers and watershed-related research from state and federal environmental agencies, environmental consultants, students and faculty from universities and colleges throughout the Susquehanna and Delaware watersheds.
"The goal of this symposium is to cultivate knowledge, discovery, and stewardship for the benefit of the Susquehanna River and the Chesapeake Bay and its residents," said Benjamin Hayes, symposium chair and director, Bucknell Watershed Sciences and Engineering Program.
All events are free and open to the public. Registration can be done in person at the welcome table during the event.
The symposium is offered by the Bucknell Center for Sustainability & the Environment.
The weekend schedule follows:
Friday, Oct. 26
Hayes will give opening remarks at 7 p.m., followed by a welcome by Bucknell President John Bravman.
Jack Holt, professor of biology, Susquehanna University, and a member of the Susquehanna River Heartland Coalition for Environmental Studies, will discuss "Collaborative Partnerships for Watershed Research and Conservation," at 7:15 p.m.
Christopher E. Williams, senior vice president of conservation, American Rivers, will deliver the keynote address at 7:30 p.m.
A faculty and student research poster session and display booths from environmental agencies and regional watershed groups will take place at 8 p.m.
Saturday, Oct. 27
Peter Mark Jansson, electrical & computer engineering professor and faculty director of the Bucknell Center for Sustainability & the Environment, will give the welcome and announcements at 9 a.m.
Plenary presentations led by Williams of American Rivers; John Arway, executive director of the Pennsylvania Fish & Boat Commission; and Sid Jamieson, a Cayuga Nation Iroquoi and former Bucknell men's lacrosse head coach, will take place from 9:15 to 10:45 a.m.
Breakout discussions covering watershed science, conservation and heritage will take place from 11 a.m. to 12 p.m.
Oral presentations will run from 1:30 to 2:30 p.m. Session topics include "Status, Trends, and Monitoring;" "Aquatic Ecosystems;" "Watershed Hydrology;" and "Climate Conservation and Restoration."
A closing presentation will take place at 4:30 p.m.
More information is available through the Symposium Proceedings.
###
CONTACTS: Ben Hayes, 570-577-1830, benjamin.hayes@bucknell.edu; Mike Ferlazzo, 570-577-3212, mike.ferlazzo@bucknell.edu