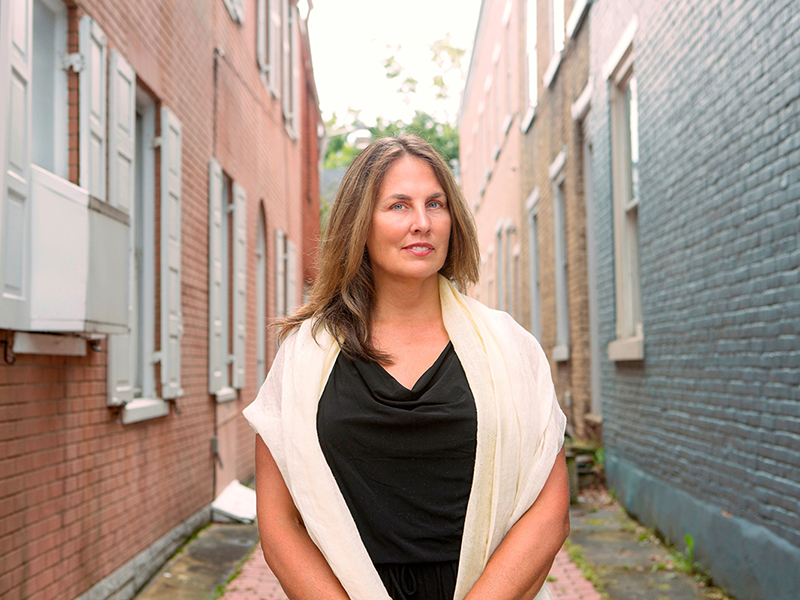 Grisel Will Address Global Addiction Epidemic During Jan. 22 Talk in Davos, Switzerland
LEWISBURG, Pa. — Judith Grisel, a professor of psychology and neuroscience at Bucknell University and noted researcher on addiction, has been invited to speak at the World Economic Forum Annual Meeting 2020 Jan. 21-24 in Davos, Switzerland. The Forum engages the foremost political, business, cultural and other leaders of society to shape global, regional and industry agendas.
The event will bring together approximately 3,000 participants from around the globe to discuss this year's theme, "Stakeholders for a Cohesive and Sustainable World." Grisel will discuss the worldwide addiction problem on the morning of Wednesday, Jan. 22.
"Bucknell celebrates Professor Grisel's invitation to participate in the addiction epidemic discussion at the prestigious World Economic Forum," said Bucknell President John Bravman. "This invitation is believed to be a first for a Bucknell faculty member and serves as a further endorsement of Judy's status as one of the world's leading experts on addiction."
"I'm thrilled and grateful for the opportunity to share what I know about addiction — both from personal and neuroscientific perspectives — with attendees at the World Economic Forum," Grisel said. "Because the goal of the forum is to improve the state of the world,' I believe my invitation reflects the organizers' appreciation for the devastating consequences of drug use all around the world."
Grisel is a behavioral neuroscientist with expertise in pharmacology and genetics whose research focuses on determining the root causes of drug addiction. Spurred by her own struggle with alcohol and drug addiction more than 30 years ago, Grisel earned her doctorate with a focus on neuroscience of addiction.
She wove her addiction research with her own experience into her first book, Never Enough: The Neuroscience and Experience of Addiction (Doubleday), which landed her an interview on NPR's Fresh Air with legendary host Terry Gross. That exposure helped the book become a New York Times Best Seller, generating additional national and international exposure. Her opinion piece on "The Evolutionary Advantages of an Addictive Personality" was also published by Scientific American.
###
CONTACTS: Judith Grisel, 570-577-1671, j.grisel@bucknell.edu; Mike Ferlazzo, 570-577-3212, 570-238-6266 (c), mike.ferlazzo@bucknell.edu