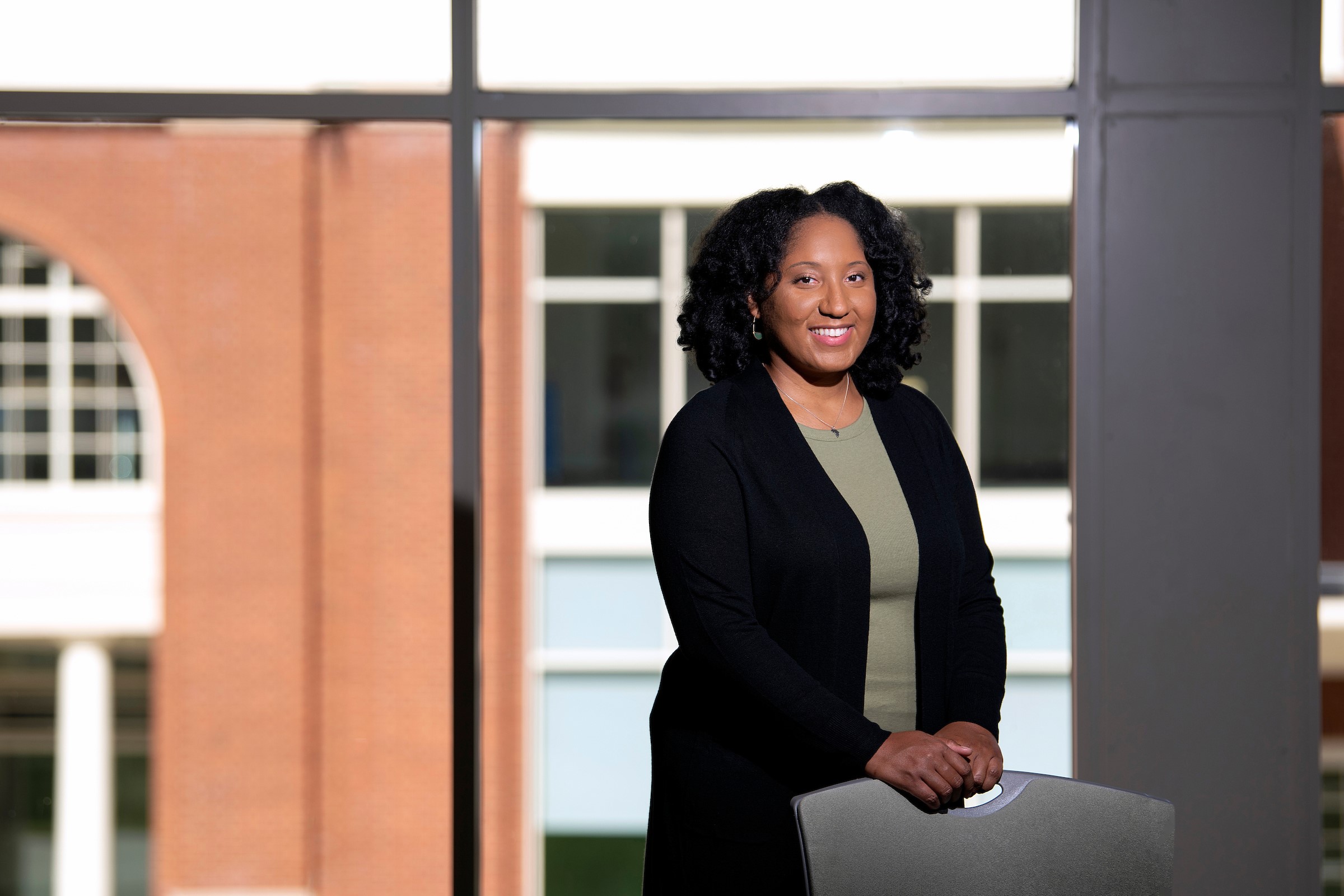 Biology postdoctoral fellow was recently featured on NPR's 'Shortwave' podcast on documenting new Australian bush tomato species
LEWISBURG, Pa. — Bucknell University biology postdoctoral fellow Tanisha Williams has been selected by the Council of the Linnean Society of London to receive the 2022 Bicentenary Medal, which is annually awarded to a scientist under 40 in recognition of biological research excellence and contribution to the natural sciences.
The Linnean Society of London is the world's oldest active society devoted to natural history. It is named after Swedish taxonomist Carl Linnaeus (1707-78), who is most famous for creating a system of naming plants and animals that is still used today.
The award will be presented to Williams virtually on May 24 during the 150th anniversary meeting of the Linnean Society.
"I am overwhelmed with gratitude to have been selected to receive the Bicentenary Medal from the Linnean Society of London," says Williams, who is Bucknell's Richard E. and Yvonne Smith Post-Doctoral Fellow in Botany. "I am humbled that my peers nominated me for such a prestigious award and truly thank them for seeing the value in my efforts to conserve biodiversity and create more equitable and inclusive spaces for everyone to share in the wonders of the natural world."
Williams' nomination was led by Linnean Society past-president Dr. Sandra Knapp of the British Museum of London and Bucknell Professor Chris Martine, biology, the David Burpee Professor in Plant Genetics & Research. Martine became the first Bucknellian elected as a Fellow of the Linnaean Society last year.
Williams and Martine were recently awarded a Department of Conservation and Natural Resources (DCNR) Wild Resource Conservation Program grant of $42,487 to study plant species of concern, using a combination of traditional field-based assessments, population genetics methods and climate modeling. The project was one of eight in Pennsylvania aimed at protecting the state's native biodiversity that received DCNR funding.
Last month, Williams was also featured on National Public Radio's Short Wave podcast, where she discussed work with Martine to lead a collaborative team of botany scientists from the U.S. and Australia who found and named an undocumented Australian bush tomato species from the remote Outback. They published the new species description in the open-access journal PhytoKeys, choosing the name Solanum scalarium as a nod to the steps leading up to find the plant and the unusual ladder-like prickles that adorn the flowering stems. On the podcast, Williams discussed her hope that the discovery and naming of the new species will highlight the importance of building community around natural spaces and an appreciation for the wildlife surrounding us.
###
CONTACTS: Tanisha Williams, 570-577-1700, tanisha.williams@bucknell.edu; Mike Ferlazzo, 570-577-3212, 570-238-6266 (c), mike.ferlazzo@bucknell.edu