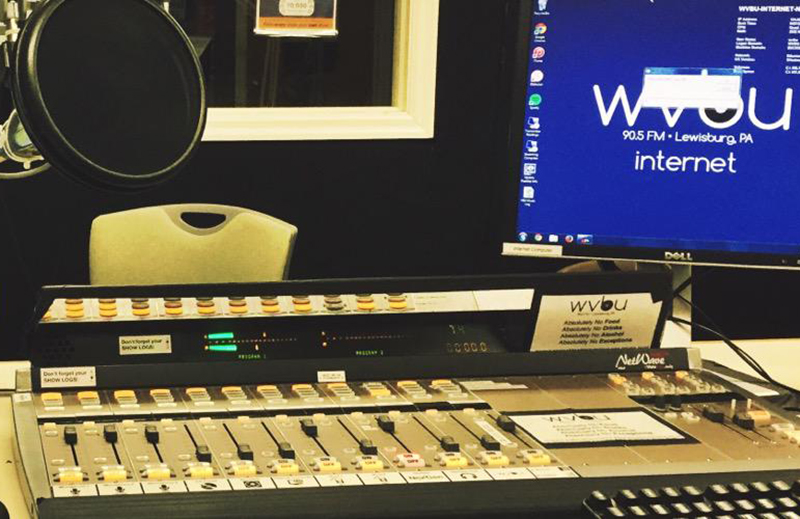 LEWISBURG, Pa. — Bucknell University will enter into a new collaboration with VIA Public Media and its award-winning public radio station and NPR affiliate, WVIA-FM — which serves northeastern Pennsylvania and the Central Susquehanna Valley. The agreement provides Bucknell students access to numerous hands-on learning opportunities while allowing VIA Public Media to strengthen its presence in the area.
The collaboration will eventually transition the campus radio station to a streaming-only platform and assign the FCC license for WVBU-FM to VIA Public Media. Bucknell's student radio station will continue to stream online and through TuneIn Inc. under a future new name, with plans to finalize programming by the fall 2019 semester.
The new relationship was developed in close consultation with Bucknell's current and past WVBU student leadership.
"We began exploring this collaboration after our students who are involved with Bucknell's radio station voiced a strong preference for transitioning from a traditional, over-the-air broadcasting experience toward a contemporary and digitally-focused streaming platform," said Brent Papson, director, campus activities and student media. "To support that area of growth and meet the needs of our students, we decided to enter into this exciting agreement with VIA Public Media which should provide benefits for both students and the broader community alike."
"This is a great partnership for both organizations and we here at VIA are looking forward to using this platform to further serve the communities of the Central Susquehanna Valley," said Thomas M. Currá, president & CEO, VIA Public Media.
As part of the agreement, VIA Public Media will equip and maintain a studio presence on campus in Stuck House, which also houses Bucknell student media organizations. Officially designated as "VIA Studio at Bucknell University," the new on-campus presence will give students access to informal and formal professional development and experiential learning opportunities in areas such as newsgathering and broadcasting, digital editing, radio production, regulatory compliance and others. In addition, VIA Public Media will designate a representative to serve on Bucknell's Student Media Advisory Board, and it will offer two internships to Bucknell students each semester.
Once the FCC formally assigns the WVBU-FM license to VIA Public Media, it will oversee programming on the 90.5 FM frequency, which has effective radiated power of 225 kilowatts. WVBU will begin making required public notice announcements about the FCC license reassignment starting next week.
###
CONTACTS: Brent Papson, 570-577-1168, bap023@bucknell.edu; Mike Ferlazzo, 570-577-3212, 570-238-6266 (c), mike.ferlazzo@bucknell.edu