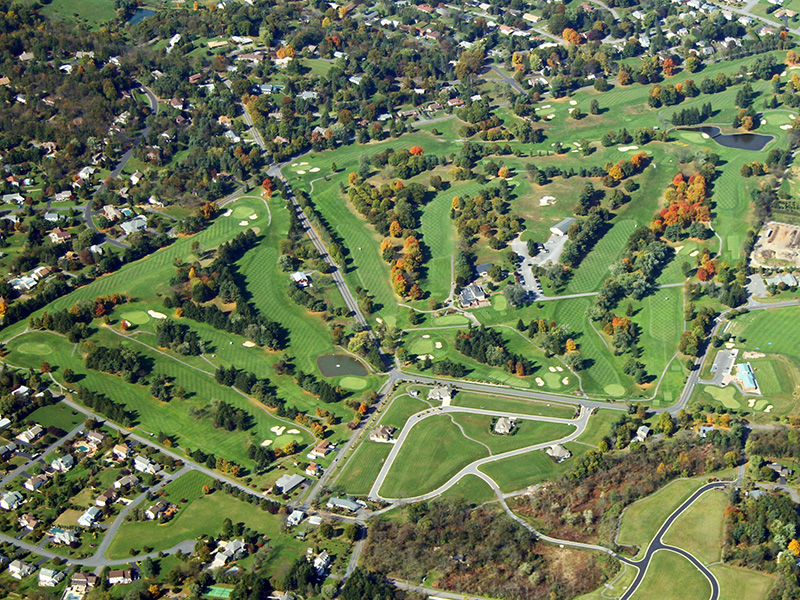 LEWISBURG, Pa. — Bucknell University announced a new partnership with Billy Casper Golf, a national leader in golf course management, to manage the University's storied 89-year-old Bucknell Golf Club. Billy Casper Golf is one of America's largest privately owned golf course management companies, operating more than 150 properties in 29 states.
"Bucknell began a comprehensive review of the club nearly two years ago to help develop a strategic plan for future operations," said Dave Surgala, Bucknell vice president for finance & administration. "After a thorough evaluation of several national management firms, Billy Casper Golf proved to be the best partner to help guide the club forward."
The historic 18-hole Bucknell Golf Club is a valued resource open to Bucknell students, faculty, staff, alumni, members of the community and visitors to the region. It also serves as the home course for the Bucknell men's and women's golf teams. The 6,253-yard, par-70 course has been ranked among the top seven college golf courses on the east coast and has been selected to host multiple U.S. Open qualifiers over the past 15 years.
"Bucknell Golf Club, like the University, is a special place. We are honored and humbled to be trusted with such an important University asset," said Mike Cutler, senior vice president, Billy Casper Golf. "We look forward to enhancing the Club's legacy, increasing community engagement, and further developing the Club experience for the benefit of all."
Anchored in 30 years of successful golf club and resort management, Billy Casper Golf offers best-in-class services tailored to the requirements of the clubs and their members. Among the courses it manages are the nearby White Deer Golf Complex in Montgomery, Pa.; and the Seven Oaks Golf Course at fellow Patriot League member school Colgate University.
Billy Casper Golf will assume management of the Bucknell Golf Club effective July 1. All full-time and seasonal employees will be retained.
###
CONTACTS: Mike Ferlazzo, 570-577-3212, 570-238-6266 (c), mike.ferlazzo@bucknell.edu; Mike Cutler, Billy Casper Golf, 703-761-1444, mcutler@billycaspergolf.com