LEWISBURG, Pa. — It may be December, but you can still make a strong financial finish this year according to two Freeman College of Management professors.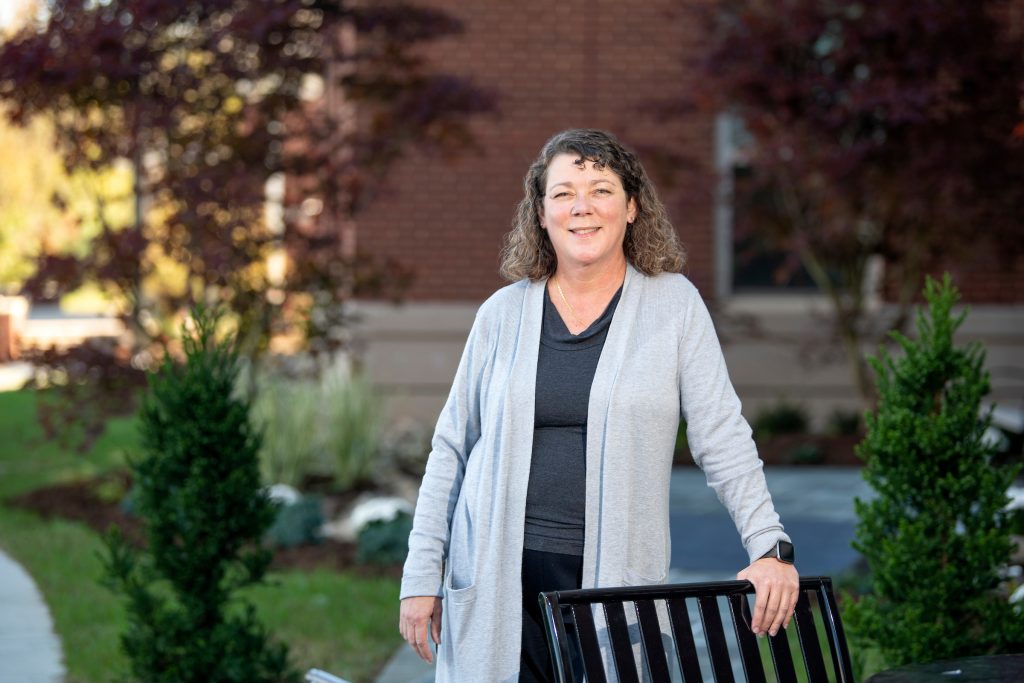 Professor Stacey Mastrolia, accounting
Here are some of my financial tips for ending 2022 strong. First, for many people, the open enrollment period for selecting benefits is still available. Statistics show that most people simply choose the same benefits as they had last year without considering if those are the best choices for the next year. Instead, think of insurance as paying to transfer financial risk to the insurance company for events or circumstances that you can't afford to pay for or that would bankrupt your family. Because you have to pay for insurance, an important part of your financial plan should be not purchasing insurance you don't need. Check with your HR department or a financial coach if you need help. Also, check the IRS website because there are a surprising number of everyday, over-the-counter medical expenses that can be paid through your HSA/FSA reaping after-tax benefits of approximately 22-24%.
Of course, most of us are looking forward to spending the holidays with those we love, but due to inflation, holiday costs this year will be higher than last year so having a holiday budget has never been more important. Your holiday budget should include all the costs of your holiday: gifts (think "White Elephant" to save money), food (bring your own dish), travel costs (and meals while traveling), new clothes/shoes, decorations, etc. Not making a budget does not make the holiday activities affordable – it just makes January a miserable month because the bills come due! Making a spending plan for the holiday allows you to proactively decide how much and where to spend the amount of money you have budgeted in a way most reflective of your values.
In addition to planning for your holiday spending, you can also plan to bring in a few extra dollars at this time of year by selling some stuff you don't want or need. While cleaning your house in the weeks leading up to the holidays, identify stuff that you can sell to someone else who may be looking for the perfect holiday gift (use FaceBook Marketplace, Craigslist, eBay, Poshmark, or ThredUp).
One expense that has risen dramatically with inflation is energy costs. As we enter the winter season, you can save money on your monthly utilities by taking a few simple actions. First, most utility companies offer a free home energy audit that can help you identify areas that you can address to lower your utility usage. Other easy things you can do to lower your utility bills include replacing traditional light bulbs with LED light bulbs, unplugging unused electronics and appliances (especially if you are traveling for several days over the holidays), and turning down the thermostat when you travel.
I have a few more end-of-the-year money-savings suggestions. First, immediately after a holiday is a great time to get big bargains on holiday decorations, gift wrapping, and supplies for the next year. Also, after the craziness of the holidays, it is a good financial habit to check your credit report for any inaccuracies and to also check your credit score. As interest rates rise, your credit score becomes even more important in qualifying you for the lowest interest rate possible. Getting a copy of your credit report is free, and if you find inaccuracies on your credit report, you can immediately dispute them directly with the credit agency.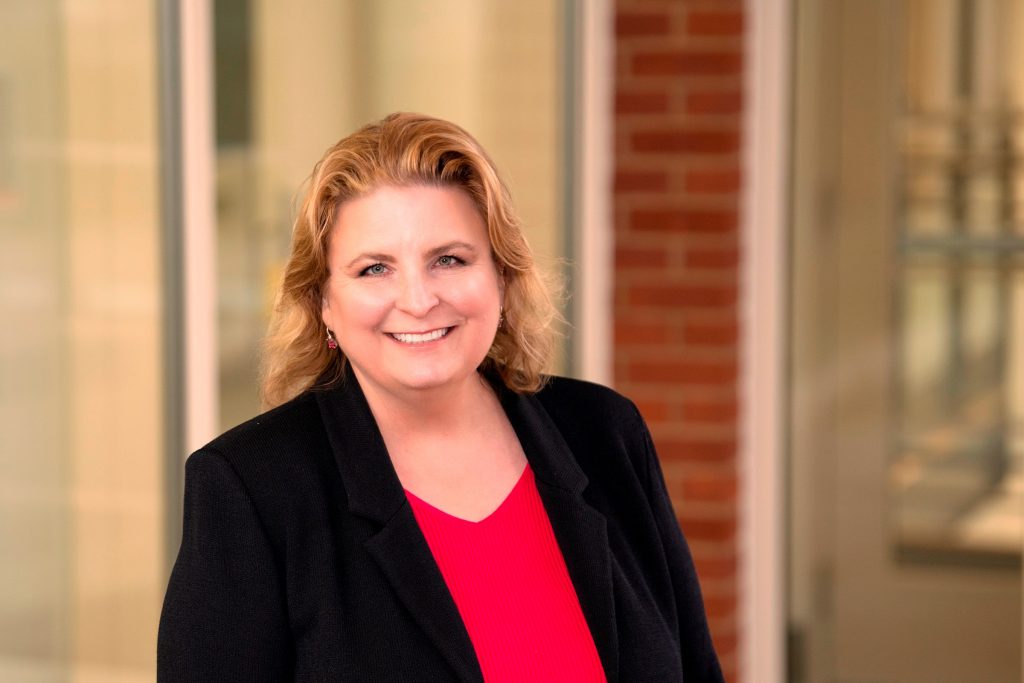 Professor Karen McGrath, finance
Keep track of your spending for a week (or better yet, a month)
Everyone will tell you that spending and savings begins with a budget, and they're right. But sometimes it just gets away from us or it takes too much effort to constantly keep track of every little thing that we spend. But committing to tracking your spending for just a week, or better yet a month, is a really helpful way to see where your money is going and where you might be able to save. There are also some great free apps out there that can help you, such as Mint, that either allow you to sync your accounts and categorize transactions, budget, set spending limits, and track your goals.
Review your credit cards
Interest rates are going up, so you might be seeing some creep on your cards as well. Maybe you pay your balance in full each month so it doesn't matter. But if you don't, you might want to consider making a call to your issuer to see if they'll lower your rates. If you have good credit, then there's a chance that you can actually get a lower rate than you currently have. Or, maybe you have a few different airline and hotel branded cards in your wallet. Take a look at each of them and determine how much you really use them because odds are that each one of them is charging you an annual fee. You might be better off with a generic travel card where you can use the points across providers, or just cancelling the cards that you tend you use the least. Be honest with yourself, and if you're worried about your points expiring, then you can use the additional tip below to keep them active.
Explore using airline shopping portals and cash back apps.
If you're afraid of letting your miles expire, or you just want a little more bang for your buck, you might want to consider airline shopping portals and cash back apps. Ok, yes, it's one more step in your online shopping, but the benefits can be well worth it. And if you use an aggregator like Ca$hback Monitor, you can see what cards or sites provide the best bang for your buck. With all of the online shopping being done, these really add up.
Review your subscriptions
This is another area that just creeps up on us, but can add up. How often to do you really watch BritBox? Are the same shows on AmazonPrime as are on Netflix? Are the shipping times on Prime actually worth the monthly cost? When things "only" cost $10-$15 a month, they don't seem worth bothering with. But if you cancel 2-5 of those that you're just not using, that's $20-$75/month that you can put toward something that you'll actually use.
Allocate any raises or bonuses
I know, inflation. But we tend to reduce spending when pressed. I'm not advocating not spending anything when you get a raise or bonus, but even automatically diverting some percent into retirement or savings will have a huge payoff later, especially if you're young, and you're unlikely to miss what you didn't know you had. If you get a bonus? Put part of it away before you have the option to spend it and then enjoy what's left; you've earned it!
Reconsider your taxes.
This one might be a little controversial, but hear me out. Many people prefer to increase their withholding so that they get a "bonus" at tax time. And that's great if you need that incentive to save or have something specific that you want to do with that money. But if you're carrying balances on your credit card because your monthly income isn't going far enough, then you might want to look at readjusting your withholding so that you still don't owe anything at tax time, but you are getting use of that money every month rather than the government using it.
If you pay with cash, put away the $1 (or $5 or $10) with your chosen letter(s)
This one might not make you a millionaire, but it is fun and adds up if you tend to pay for things with cash. It's also a great tip for kids to get them to save a bit. Whenever you get a dollar bill, there will be 1 of 12 letters on the left side of the bill. I know, right? That's the Federal Reserve District Seal. Having lived in Philadelphia (C), and New York (B), I would pull those bill out of my wallet each night and put them into a jar to use as holiday cash. If you'd like to use larger denominations, the letters are a little less obvious but they're there if you look below the green serial number at the top left.
CONTACTS: Mastrolia, 570-577-1560, s.mastrolia@bucknell.edu; McGrath, 570-577-1667, karen.mcgrath@bucknell.edu