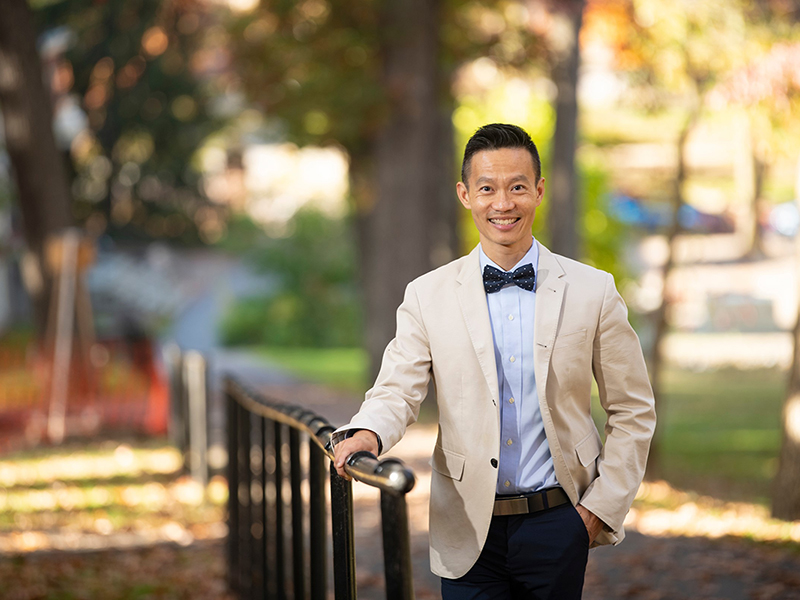 Study Finds Baby Boomers Most Loyal, Millennials Prefer Employer Investment
LEWISBURG, Pa. — A November report indicates that temporary employment has been growing steadily in the U.S. for the last several years, with nearly 480,000 temp jobs being added from 2012-19 as companies seek more staffing flexibility. Among the current temp workforce, more than half (57%) are 35 or older.
Now a new study, co-authored by Eddy Ng, the James & Elizabeth Freeman Professor of Management at Bucknell University, sheds light on how different generations value their temporary employer relationships. Temporary or contingent work, traditionally performed by working students, is gaining popularity among older workers who are extending their work lives.
The study of nearly 4,000 temporary workers from seven temp employment agencies in Portugal found that both Gen Xers (born between 1966 to 1980) and millennials (born between 1981 to 1995) value their employers' investments in them more than baby boomers (born between 1945 and 1965), with millennials most likely to respond to those investments.
Baby boomers show the highest levels of employer commitment and are much more interested in establishing relationships and displaying employment loyalty.
The study was published in the current issue of the journal Personnel Review.
"Baby boomers tend to be more loyal and work focused," Ng said. "Employers don't have to invest in older workers as much since they're more happy to have work, particularly at the back end of their careers."
The authors wrote that because millennials have lower concerns for job security, they may see temporary employment as meeting their lifestyle needs.
"Millennials' work is something they do to support their lifestyle, so they tend to be more quid pro quo," Ng said. "They only invest in you if you show an investment in them."
Gen Xers report the lowest scores of affective commitment among the three generations. The authors wrote that Gen Xers have diminished expectations, in part because of the changing economic times they experienced when entering the labor market, "leaving them cynical and alienated."
"Part of that with Gen Xers is when they graduated, they were hit by the worst economic times, so there's a level of skepticism in employers, and it doesn't matter how much they invest in them," Ng said. "Gen Xers are the toughest to move (in level of commitment) because they've become much more cynical because they've seen the layoffs and limited opportunity."
Regardless of the generation, the researchers didn't find any significant relationship between temp workers' affective commitment with the temp agency and perceived performance. The investment-performance relationship is instead formed with the client company, suggesting that it is in the interest of client companies to invest in millennials.
###
CONTACTS: Eddy Ng, 570-577-3421, eddy.ng@bucknell.edu; Mike Ferlazzo, 570-577-3212, 570-238-6266 (c), mike.ferlazzo@bucknell.edu