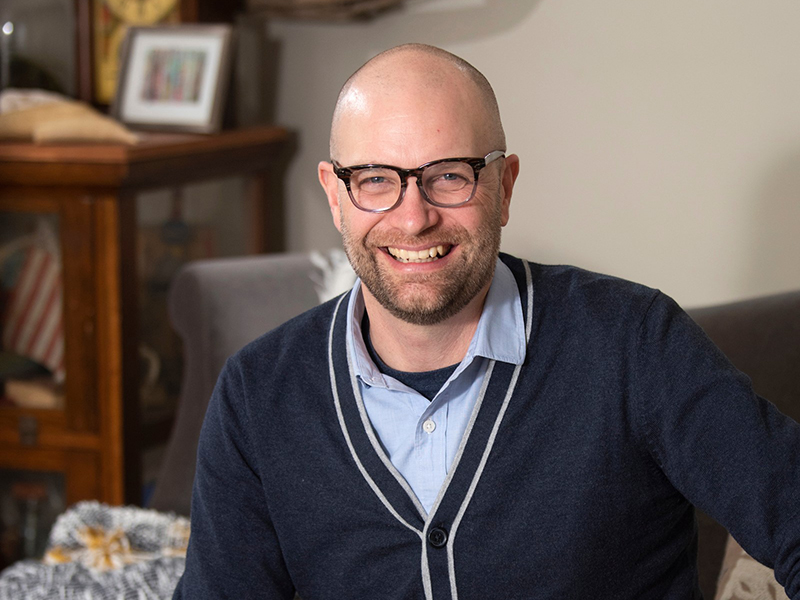 LEWISBURG, Pa. — Scientists warn that many species of mammals, birds, insects and plants have been lost in the massive Australian wildfires, which continue to burn. And that may just be the immediate devastation, according to Bucknell University biology professor Chris Martine, who has regularly conducted biodiversity research in Australia for the past 15 years.
The recipient of an NSF grant that will take him to the Australian Outback for a future study on how human activities impact natural ecosystems, particularly wild plant populations, Martine knows many plant species have been lost, and more wildlife may later perish because of the mounting biodiversity crisis.
"I think what underlies all of the estimates of animal loss thus far is that the shelter and food sources for all of these animals — everything that those animals would have needed to be able to live through a fire and stay in the places where they were — is really the plants that naturally occur in those places," says Martine. "So once you get past the direct effect of being in a fire, then you have to consider that the entire basis of the habitat, which is largely living plant material, is also gone. That means that it's going to be really difficult for those habitats to support any kind of life after this — unless the plants bounce back, and whether or not they can is the thing that nobody really knows."
Martine expects some plant species to rebound, but the intensity of these fires is expected to take a much greater toll and require a much longer recovery time than scientists have previously witnessed.
"What will be left [after the fires], at least in the short term, is likely just a small set of plant species that are super tolerant — the toughest, most fire-tolerant of all of the plants," he says. "We're probably looking at a steep decline in diversity and complexity that could take decades, or even centuries, to return to what it once was. And this is on top of a killer combination — even where fires aren't burning — of high temperatures and low rainfall unlike anything previously recorded."
One species Martine is concerned about is the bush tomato he helped discover in 2018 with researchers in remote Australia. His research team gave the plant the name Solanum plastisexum as a nod to its notable versatile sexual condition. News of its discovery received worldwide attention, including an article in The New York Times.
The researchers were able to collect numerous new specimens during their 2018 expedition to Australia and now have plants in cultivation in Bucknell greenhouses and a large supply of seeds in the Martine Lab's seed bank. If wild populations of the species were to be lost to fire (or succumb to drought and heat), Martine is confident that the species would not go entirely extinct — and could even be restored to its native Australian surroundings.
But the same cannot be said for many other species lost to the fires.
###
CONTACTS: Chris Martine, 570-577-1135, chris.martine@bucknell.edu; Mike Ferlazzo, 570-577-3212, 570-238-6266 (c), mike.ferlazzo@bucknell.edu