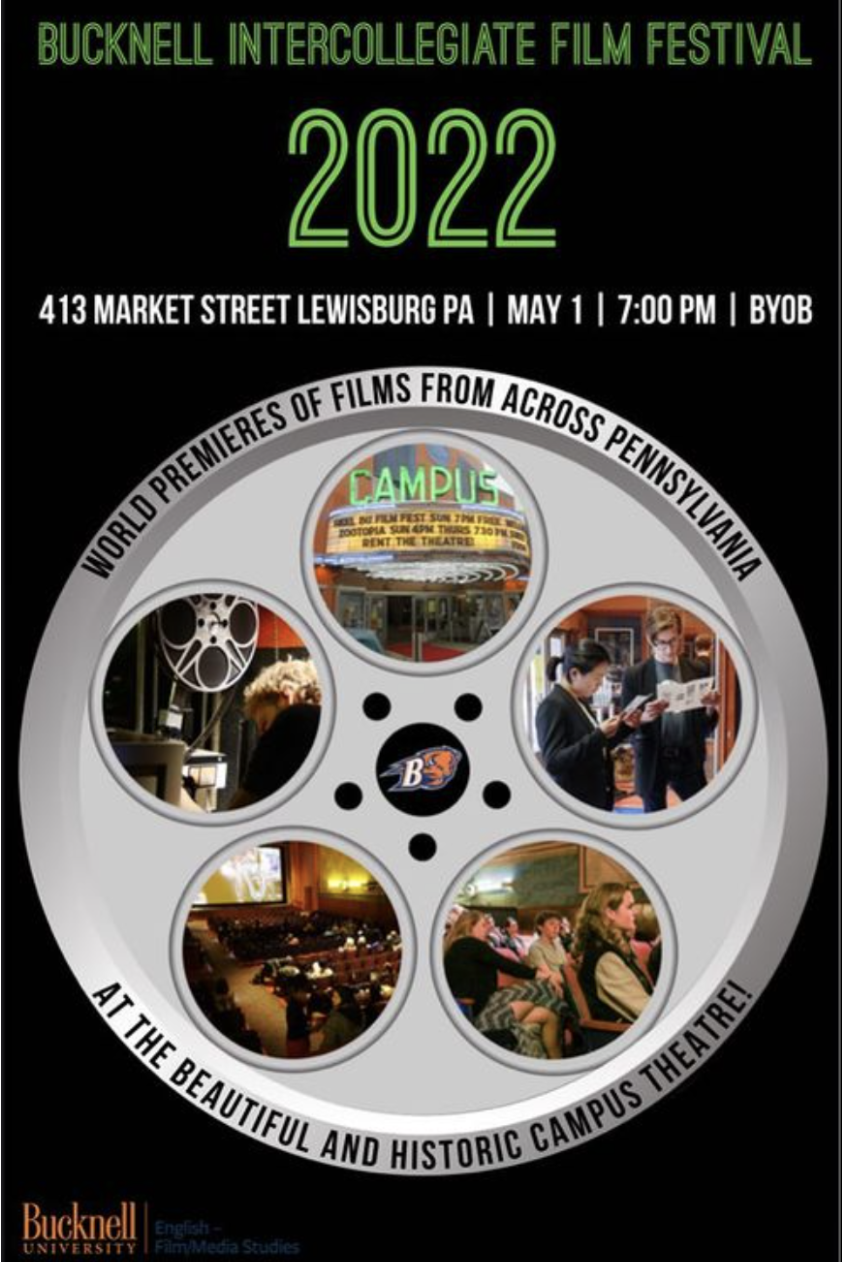 Festival Will Present World Premieres of Short Films by Pennsylvania Collegiate Filmmakers
LEWISBURG, Pa. — The Bucknell Intercollegiate Film Festival will showcase the best and brightest young collegiate filmmakers in Pennsylvania by presenting world premieres of their short films (no longer than 15 minutes) on Sunday, May 1, at 7 p.m. in the Campus Theatre, 413 Market Street, Lewisburg. The event is free and open to the public.
The student-run festival has a mission to showcase films made by Pennsylvania college students. Awards will be given to the individual films selected by an audience vote during the screenings.
There will be food at the venue and the event is BYOB. Following the screenings, there will be a Q&A with the filmmakers, with an after-party taking place following the event.
###
CONTACTS: Adit Kshettry '22, adit.kshettry@bucknell.edu; Eric Holsinger '23, eric.holsinger@bucknell.edu; Mike Ferlazzo, 570-577-3212, 570-238-6266 (c), mike.ferlazzo@bucknell.edu