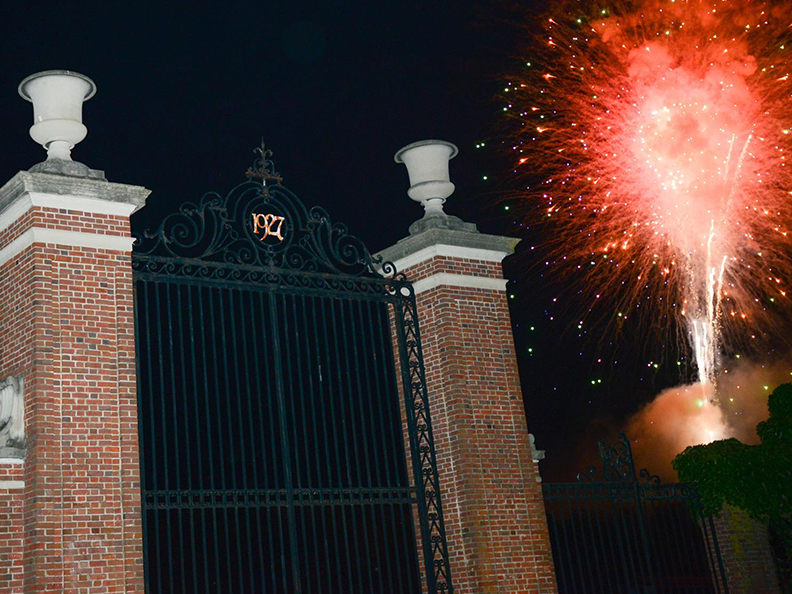 LEWISBURG, Pa. — Residents living near Bucknell University's Christy Mathewson-Memorial Stadium should be aware that Saturday's Bison football season opener vs. William & Mary will be followed by post-game fireworks, presented by Weis Markets, Silvertip Inc. and Sunbury Broadcasting Corporation.
The game — which will also serve as the Vs. Cancer Game, presented by Geisinger; and Community Day, presented by M&T Bank — will kick off at 6 p.m., with the fireworks starting approximately 10 minutes after its completion. The display will last around 10 minutes.
Bucknell athletics staff members will be alerting residents living closest to the stadium about the fireworks Saturday afternoon prior to the game. Additional questions may be directed to Chad Mason, associate athletic director/operations & events, at 570-577-1093 or c.mason@bucknell.edu.
###
CONTACT: Mike Ferlazzo, 570-577-3212, 570-238-6266 (c), mike.ferlazzo@bucknell.edu